Your trusty tires help you cruise down the roads of Dwight, Streator, and Morris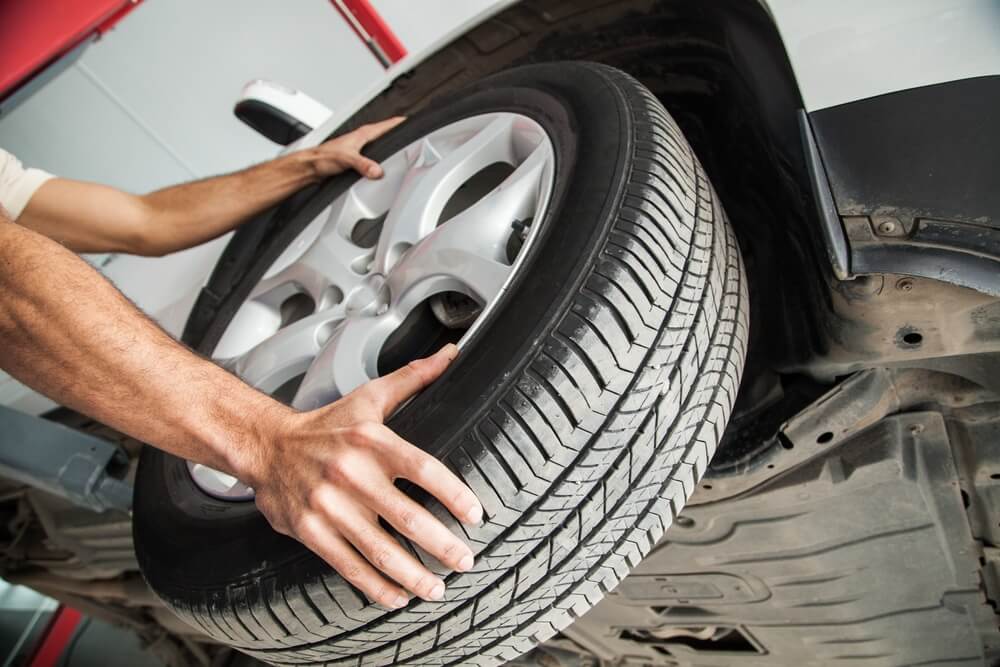 without a hitch. So, why wouldn't you do everything in your power to keep them strong and healthy?
Well, to help you do exactly that, our staff at DeLong Ford Inc. has created this comprehensive library of information, so you know all the ins and outs of proper tire care and where to get it. With our assistance, you'll become a full-throttle tire expert in no time!
The Importance of Tire Service
Whether you're heading down the highway to work, or you're tackling the terrain on another family adventure, your tires should pull out all the stops to keep a tight grip on the road.
That way, you can have the extra peace-of-mind that your vehicle will be able to make quick maneuvers through gridlock and come to a quick stop.
When you want your tires to remain safe and effective, the most important thing to do is ensure your tires are being regularly and properly maintained.
During your many drives, your tires begin to wear down due to the wear and tear of everyday road and weather conditions. Without performance-ready tires, you may find it a little more difficult to stay sturdy on the asphalt.
All in all, seeking routine tire service and maintenance will help you extend the life of your tires by preserving their tread and evening out the wear. With the right care, you'll be armed with a set of powerful tires that'll stay robust and road-ready before its time for a replacement.
Our Tire Maintenance Team 
Luckily for you, our comprehensive tire service center is equipped with a team of skilled mechanics and all the procedures you need to keep your tires in the best condition. To help you prepare for your first visit, we've listed just a few of the many services we provide at our facility.
Tire alignment
Tire pressure check
Tire rotations
On top of that, our technicians are happy to offer up more information about how you can evaluate the health of your tires from the comfort of your home. No matter what questions you have, we're ready to give you the details on how to keep your tires in top-notch shape.
Maintain Your Tires Today!
At DeLong Ford Inc., we go above and beyond to keep you informed about all the ways to boost the life and functionality of your vehicle. When it comes to your tires, we're prepared to assist you along every step of the way, so you can sail down the roads of the Dwight, Streator, and Morris areas with confidence.
To take advantage of all the perks of our Ford service center and preserve your tires, visit our facility, give us a call, or schedule your appointment online today!