At DeLong Ford Inc., we want our drivers in Dwight, Streator, and Morris to be as informed as possible when choosing their next vehicle. Therefore, we've created these Ford vehicle reviews so that you can get a more in-depth look at the details of specific models that spark your interest.
By clicking on one of the links, you'll be taken to a separate page where you can find all the information you'll need to decide which vehicle is right for you.
2018 FORD VEHICLES 
2018 Ford Expedition Review
2018 Ford EcoSport Review
2018 Ford Edge Review
2018 Ford Edge Trim Levels
2018 Ford Escape Review
2018 Ford Explorer Review
2018 Ford F-150 Review
2018 Ford F-150 Trim Levels
2018 Ford Flex Review
2017 FORD VEHICLES
2017 Ford Superduty F-250 Review
2017 Ford F-150 Review
2017 Ford Escape Review
2017 Ford Expedition Review
2017 Ford Explorer Review
Why Should I Read These Reviews?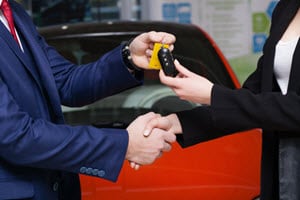 When deciding to buy a new car, research is an important part of choosing the  vehicle that's best suited for your lifestyle.
Fortunately, we've done all the research for you in our Ford vehicle reviews. This page is your one stop for all the info you need about the models in our inventory. Each review is packed with details on what to expect when you check out a specific model.
You might be interested in several different models when starting your car buying search. By reading these reviews, you'll quickly narrow down your search by becoming familiar with the specifications of each model.
What Kind of Information Will I Find?
From the Ford F-150 to the Ford Escape, our vehicle reviews will give you the lowdown on the advanced technology, safety features, and performance ratings of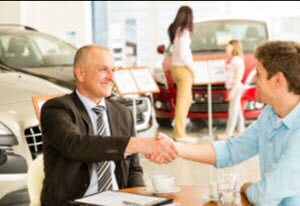 your preferred ride.
With all of the features that vehicles on the market offer today, it can be hard to distinguish what's what in the auto world. Our vehicle reviews will help you sort through all of the technical terms and specs of each model, allowing you to find the right fit for you.
You'll also find such information as how to schedule a test drive in your preferred model, or simply how to find out more information on your next vehicle.
You can get started now by reading a few of the reviews on this page. If you're in the Dwight, Streator, or Morris area, feel free to contact us at DeLong Ford Inc. with any questions you have in the meantime!