Raising a family is a goal for many people but raising them in a quaint and beautiful location is a dream.  Residents of the Morris, Dwight, and Streator areas of Illinois know all about the delights of living in cities that still embrace a small-town feeling. 
Whether you're driving through Illinois prairie country and farmland or you're headed into the big city for a getaway, finding a vehicle that works for the whole family is a must.   Look no further, the 2018 Ford Expedition is going to fit the bill.
The following review by Delong Ford, Inc. is going to help you cut through the numbers and features that are swirling around your head and explain to you what you need (and want) to know about the 2018 Ford Expedition. 
Engine Specs and Trim Levels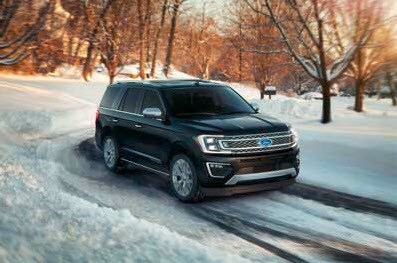 There are six different trim levels, or versions of the 2018 Expedition that Ford offers, but there is actually the base of each model and MAX version, for example the XLT and the XLT MAX.  This MAX model allows for a bit more room in the tail end, accounting for more cargo space, thus allowing for better options when choosing your new family car. 
To spend more time on the road with your family and less time at the gas pump, drivers can expect to get around an EPA-estimated 17 MPG in the city and nearly 24 on highways, because of the 3.5L V6 EcoBoost engine that produces 375 horsepower.
Safety Features
Of course, your priority in finding the perfect vehicle for your family is safety.  With the 2018 Expedition, you don't have to worry.  Ford has painstakingly designed this vehicle with many of the most desirable safety features that families are look for these days.  With six standard airbags, you can rest assured that your family is covered in the event of a collision.  
The Expedition also comes equipped with a standard rear-view and 360-degree camera, both of which will ensure that parking and reversing in such a large vehicle is a snap.  Ford offers an optional Driver Assistance Package that has all of the extras like Lane Departure Warnings, Blind Spot Sensors, and Pre-Collision Warning so you'll have the sense of full protection.
Cargo Space and Internal Features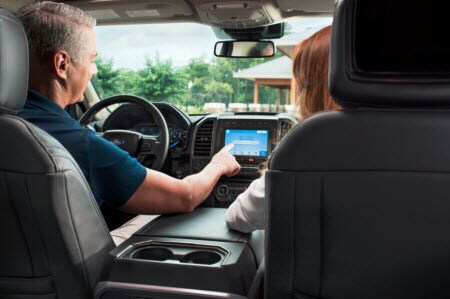 Part of finding the right vehicle for your family is making sure it can hold everyone and all their stuff.  Will it hold little Billy's hockey gear and Sarah's cello without taking away from the comfort level of the rest of the family? 
Not only does the 2018 Expedition offer a third row of seating that increases the seating capacity to an impressive 8 people, but both the second and third rows feature the power fold capability, which means you won't be wrestling with the seats to get the most of your space.  Add in heated second row seats, fifteen cupholders, and rear climate control and you really can't go wrong.
Get Behind the Wheel of Your Expedition Today
Whether you're planning for a day spent hauling the family around Streator, Morris, or Dwight as you run errands and deliver the kids to their activities or you're planning the ultimate family road trip, the Expedition ensures your ultimate comfort.  There is an Expedition on the lot at Delong Ford, Inc. that will fit your family's every need and still look good at the same time. Sign up for a test drive today!