For consumers in Streator, Morris and Dwight interested in a smaller vehicle that provides big features, there is no better choice than a compact SUV. When you drive a compact SUV, you'll be getting a wide range of excellent features, including sleek styling and futuristic technology. In this exciting class, there is one vehicle that deserves your serious consideration: the Ford EcoSport. When the 2018 Ford EcoSport compact SUV hits markets later this year, you should be sure to schedule a test drive at DeLong Ford, Inc.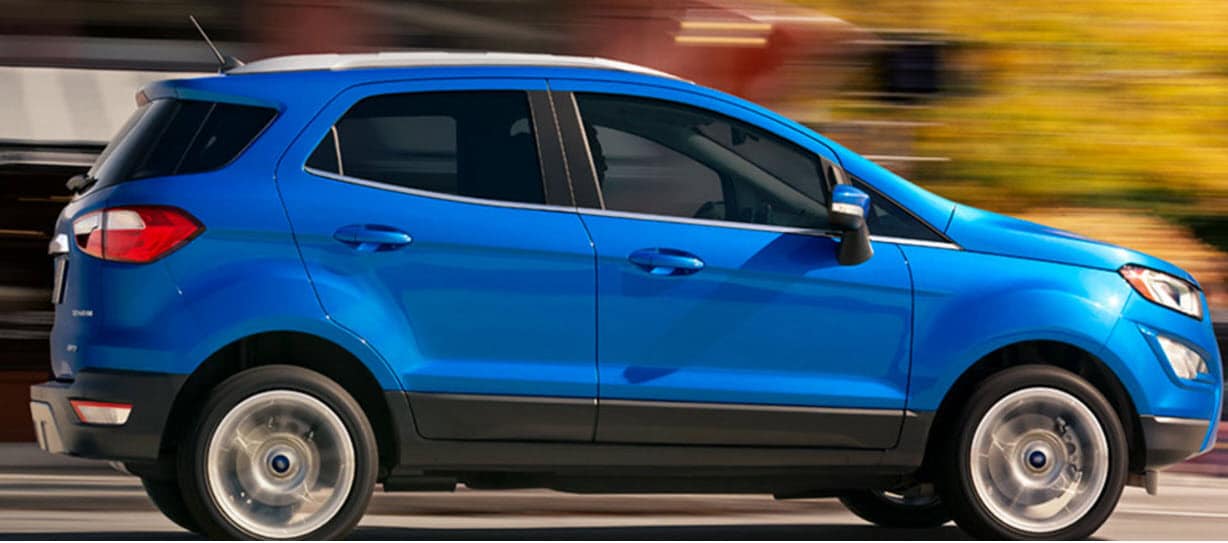 With the Ford EcoSport, you'll be getting one of the best driving experiences of your life thanks to several features you'd be hard pressed to find in other SUVs. Learn more about the upcoming 2018 Ford EcoSport compact SUV at DeLong Ford Inc., and examine a few of the features that make this SUV model a terrific choice.
EcoSport Interior Storage
When you're thinking about driving a compact SUV, you might be worried that you'll be sacrificing storage space. While this might be true with other models, the Ford EcoSport provides you the flexible storage space you need and deserve.
For instance, this Ford SUV provides 60/40 split-folding rear seats that can drastically increase your available storage space. Also, the rear door of the EcoSport opens sideways, giving you easy access to your equipment. There are also a variety of storage compartments available in this vehicle, including a center console and a glove box that offers a compartment for your smartphone and other electronic devices.
EcoSport Tech Options
Whether you're an experienced car buyer or a first-time shopper, chances are that you want your next SUV to come with futuristic technology that is both fun, user friendly and useful. If you choose the 2018 Ford EcoSport compact SUV as your next vehicle, you'll be getting tech features that you won't be able to stop using.
For easy smartphone linking, the EcoSport offers both Apple CarPlay and Android Auto. There is also a floating infotainment system that is available in either four, six or eight inches. Other tech features in this Ford SUV include a 10-speaker stereo system, fast charging USB ports and Siri Eyes Free.
EcoSport Safety
Virtually every car consumer wants a vehicle that provides a wide range of safety features, and this is another reason to make your next SUV the Ford EcoSport. Inside the EcoSport, you'll find both active and passive safety features so that you're protected as fully as possible.
The most enticing safety feature of the EcoSport is its blind spot information system with rear cross-traffic alert. However, this vehicle also provides active systems like traction control, electronic stability control and a rollover protection system. There is also an airbag system that provides multiple airbags in both the front and the rear of the vehicle.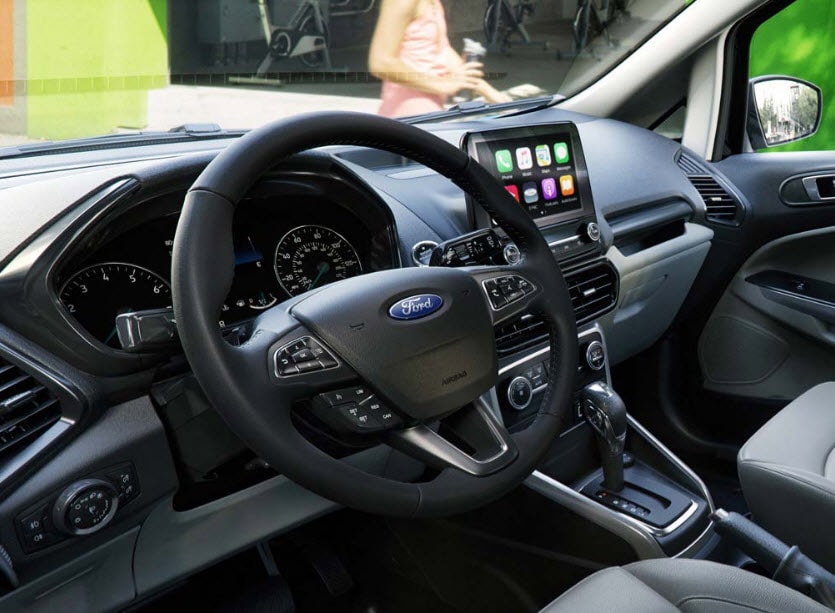 Until the big release, you can find a comprehensive inventory of DeLong Ford's latest Ford SUV collection, which includes the popular Edge, Escape, Expedition and Explorer models ready for you to drive home in today.
Experience the 2018 Ford EcoSport Compact SUV
When you're ready to upgrade to one of the best compact SUVs on the road, you're clear option is the Ford EcoSport. Providing advanced safety, cutting edge technology and flexible storage, the EcoSport makes a great choice for every consumer imaginable. When the 2018 Ford EcoSport compact SUV hits markets later this year, you should be sure to call and schedule a test drive at DeLong Ford, Inc.
DeLong Ford, Inc., provides customers from Morris, Dwight and Streator with a wide range of new and pre-owned vehicles, and we can easily help you choose your next Ford model.